Dwell /
Oct 02, 2014
Happy Hour with Sonoma Cutrer Wine
If you're like us, then any excuse to have a happy hour in the office is a good one!  We grabbed three Sonoma-Cutrer Vineyards wines, some coasters, whipped up a delicious charcuterie board and got down to tasting some new varieties!  We tried the Russian River Ranches Chardonnay, the Sonoma Coast Chardonnay, and the Russian River Valley Pinot Noir.  All unique flavors but all delicious!  The Russian River Ranches chardonnay is crisp and zesty with notes of citrus and spice!  It seemed perfect for a warm SoCal Fall day, where the air isn't quite crisp yet and you're still looking for something a bit refreshing.  The Sonoma Coast chardonnay was a bit different with a more nutty, creamy richness with a perfect hint of Golden Delicious Apples…beyond perfect for Fall!  And finally, the Pinot Noir (always one of our faves) is much deeper with blackberry, raspberry, and cherry aromas.  This one would be so perfect for a fall dinner party or some girl talk around a fireplace!  We were all hooked on the chardonnays at first sip as the perfect happy hour refreshment!  The Pinot Noir was a perfect way to end the night and tasted divine with the creamy goat cheese and baguette!
We put together a little charcuterie board with some delicious herb goat cheese on a baguette topped with some sprigs of thyme that went perfect with both the chardonnays!  Our little nut mix was great with the Sonoma Coast chardonnay and our grapes were the perfect juicy treat with the deeper Pinot Noir.
So grab your fave bottle of Sonoma-Cutrer wine and your BFFs and let us know what you think!  The bottles would be perfect for a little holiday gift or even served at your next dinner party.  Don't forget the macarons for a sweet treat as well!
Don't forget to follow @SonomaCutrer on Twitter, Sonoma-Cutrer on Instagram, and Sonoma-Cutrer on Facebook!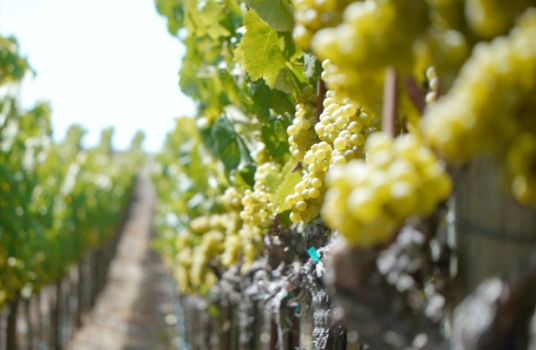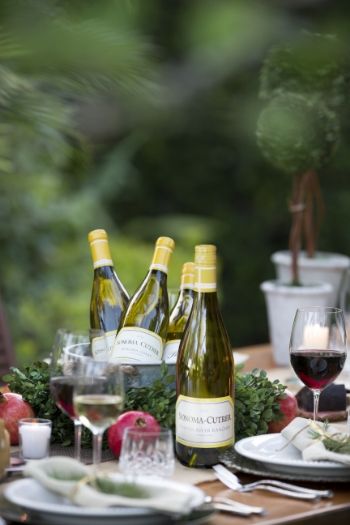 This is a sponsored post written by me on behalf of Sonoma-Cutrer Vineyards. All opinions are 100% mine.